As a designer, you surely need to find something fresh to enrich your creativity or simply get interact with other designer in a solid community. If you're an author of design blog niche and having your online portfolio inside it, promoting it is a must do. For those reason, Design Forums and Design Niche Social Media Sites are a great solution. Today, I will share short overview of several new design forums and design niche socio bookmarking sites, well not all of them are new, but they are just great to join with and probably what you always wanted for.
ShareBrain.info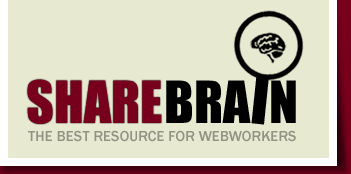 ShareBrain forum, has enormous numbers of resources which are updated almost everyday. You can find the them by
categories
that scope design area topics such as
CMS
,
CSS
,
Free Templates
,
Photoshop
,
Typo & Fonts
,
Wordpress
and many more. It is currently running on Wordpress platform. Since every resources URLs was carefully selected by the admin, you can count on its quality and credibility. Only free resources listed here, and as you can see now ShareBrain currently servings 1777 links, I must say this web directory is well developed. It has easy navigation to access specific categories that you may need.
Thomas who is a web-worker from Germany does the admin job together with his talented developer friend, Rico. He wanted to create ShareBrain.info as a best resource for a web-worker, where all this interesting and helpful sites listed can be shared, discussed and rated.
If you think it can be helpful to others, you can
help ShareBrain with linking back
. The admins provide variation of banner size to display on your site or blog, and you can contact them to build a banner or button if you need different format and color for your website.
Estetica Design Forum

Estetica Design Forum
, has received more than 25.000 unique visitors in month. This forum has wide range of forum topics related to design. At the start of 2008 Estetica Design Forum is offering Graphic Design & Web Design blogs to add their live RSS feeds to the
Graphic Design Blog
section. This means when you post an article on your blog, it will automatically posts it as a forum post with a link back to your blog meaning if the post is interesting enough, traffic will be driven towards your blog. This dynamic change sends you good quality of traffics and I love how this intuitive system is actually saving your effective schedule to promote each of your post.
To add your Feed, sign up at the forum and use the contact form to tell the admin team why you feel your blog would be of interest to the readers. This is a great way to boost readers on your blog and also be part of a growing Graphic Design & Web Design Community.
The Designers Forum
This forum has reached more than 250 registered visitors now. Interesting features mainly consist of general discussion of graphic and web design topics in a friendly format. It is also a good spot for the Web Developer to discuss web design and development, the apps, the techniques, and the code. If you are a junior designer like me, and need a critique or inspirational design reference, you can discuss with other professionals in Feedback Forum Category.
From About The Designers Forum page:
The Designers Forum is the meeting place of a small, growing, group of graphic and web designers. We aim is to provide advice, feedback and help to each other. We cater for both professionals and those just starting out.
DeviantART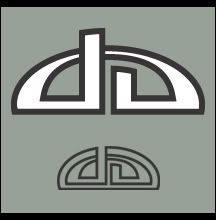 :D DeviantART could be the only community that receives most frequent design submission. They show the submission live count and see how fast the number of added submission changes in speed. The deviant's design galleries are something that I never want to miss. Many of them are remarkable and exceptional to enjoy. Chat Room and Resources Lover link are just favorite spots to visit when you feel like you get trapped in a gloomy day to start with your own design from scratch.
Graphic Identity is also a deviant geek
, add me to your friend list if you like.
Creativebits.org
The creativeibits community blog is a place where several professionals write small bits of useful or interesting bits about graphic design under the preferred choice of hardware, Macintosh.
When you're registered at Creativebits.org, you can go to forum topic, design critique category, and submit a weblink. Weblink feature allows you to post any useful links that may interest the community members. While at Critique category, you can upload your work to get constructive criticism, personal opinion and suggestions from fellow members on how to improve it.
Graphic Design Links


Graphic Design Links
is a Design Niche Socio Bookmark site with voting tool that is running on pligg platform.
This site also has the ability to add your RSS feeds from your blog to automatically add your blog post link to the sections for people to comment and vote on. This will also add a free link back to your blog.
I get decent quality of traffics referred by Graphic Design Links. Unlike other general socio media sites which almost hoaxed me up with high bounce rate and short point of traffic jump, I will highly recommend you to submit your links here as an alternative to promote each of your post!
Design Float

Design Float could be one of the breakthroughs in continually popping out niche social media sites which is built on the Pligg system. Andrew Egenes, the owner of Design Float recently
interviewed by Vandelay Website Design
. He pointed out where Digg has many weaknesses for design community.
I've always been a fan of Digg and the concept of community generated and moderated content, which they helped pioneer. But as Digg became larger and more mainstream, the quality content became diluted with irrelevant and often pointless submissions. It continually became more difficult to find content worth checking out, let alone Digging. Digg's lack of category and subcategory depth left the door wide open for clones that take the social media model to smaller and more focused niches. Design happens to be the niche that I'm most passionate about and I felt that a Digg clone aimed at the design community would be extremely helpful for designers everywhere.
What makes
Design Float
special is because you can set Design "
Float It" Button on your website
. You can get easy integration to your blog with several cute designs of icons. If you like this article you can also float it by clicking the tiny little blue "float it" icon at the post footer :D
Which one of those design forums and Design Niche Social Media Sites that you always wanted for? If you're already registered there, kindly share your opinion about it by posting a comment.
UPDATE:
This post has been approved and submitted for Graphic Design Group Writing Project at JustCreativeDesign.com. You can also join this cool project by submitting your own article about Graphic Design before 4th of March.