Monday, November 19, 2007
Cool RSS Buttons for Free
I've been searching for cool RSS buttons to download for free...and maybe you will like these:
Bloggers Journey
-
51 RSS Button For Your Blog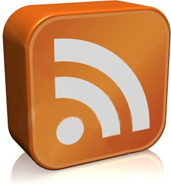 Photosopit
-
Free Web 2.0 style RSS feed icon
Randa Clay
-
A Rainbow of Free Round RSS Icons

Design Bliss
-
Over 35 Different Styles of RSS Icons
Featured Post
Hello again! Here's my latest vector set that you can check on Creative Market. Four designs of Vintage Piano Badge that are available ...