What is Photoshop Actions?
Did you know that Photoshop Action is a special feature of Adobe Photoshop that can record series of executed command you have made to your design work? This feature can easily create your design within a click in a minutes or less after you customize it. You can have several of Photoshop Actions saved in your computer hardisk. Photoshop Actions is a very handy tool for digital lab, photographer, advertising or publishing agency to create the same special effect style over and over, and of course, this feature is designed to maintain your effective work schedule.
Photoshop Action droplets file can be saved in
.atn
format after you made series of commands recorded. It would remain there, in actions and history panel and stop to work after you
save
your work design.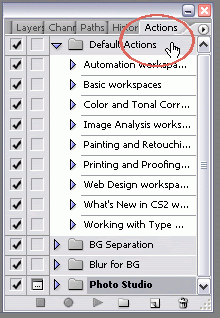 Read More