I always fascinate to abstract paintings. I found sort of well mixed medium of abstract paintings collection of
Collin James De Ruyck
, and I'm also amazed how he lined up the geometric shape and colors to create 3D texture effect. I should call it: "
Decorative Abstract Paintings
"
Somehow each of them can be part as an interior decoration. His abstract art works are able to bring a boring plan room to a very exciting room filed with great colors and style.
Here a short conversation about his artworks that might give you a clue about his paintings ;).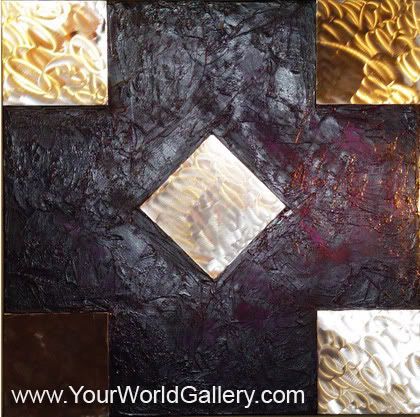 When did you first start painting?
I first started painting in 2003. It was after my x wife moved out and took all the furniture and I had nothing to look at buy bare walls. I was talking with a friend of mine who pushed my to start painting as he told me what I was looking for from art did not really exist, which is the style I currently use.

Who and what were some early influences?
Like I said in the last question, it was a good friend of mine named Rohn who helped me get started at a very tough time in my life.

Read More