DotArt
is about dots that flicker, dance, move, pulsate and so on…….
The artist called himself as:
Dot Art Dude
, all the way come from Metairie, Louisiana, United States.
His unusual art is something that I want to learn more from him. He is also a good friend of mine that I know from
Blog Catalog
. If you visit
Dot Art Dude's Blog Catalog
profile, you will see that he runs long listing of multiple blogs beside DotArt Blogspot, which you can join them as blog neighborhood if you are already become a
Blog Catalog
member.
Here is an online interview I have with him last week:
How you describe yourself?
I am a 43-year-old artist who generates ideas faster than I can produce them. Besides drawing and painting, I also enjoy working in photography and video. My other interests include: Apple Macintosh, education, film, music, politics, psychology, science, sociology, technology, theater, writing and wit.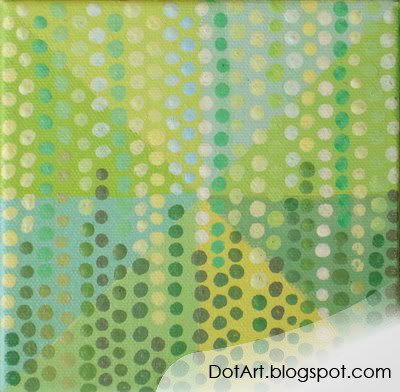 Read More