Today's gallery is to showcase 5 Artistic Graphic Designer's Blogs. Unique layout composition is what make them stand out. Each of them is presenting creative graphic design masterpiece work of talented hands.
Relax and Enjoy!
The Blog of Doug Cloud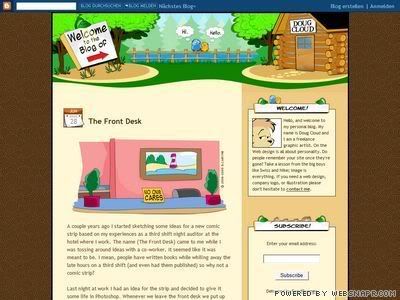 Designed by Doug Cloud. He is a freelance graphic artist. You will see cartoon illustration style everywhere on his blog. Interesting stuff because he also starts series of Drawing Lesson using Photoshop and Illustrator. Another thing that I love from this blog is the Comic Strip category. You may need
subscribe to Doug Cloud's Blog
so you won't miss the next drawing lesson and comic strip post!
Read More
Related Post: