Are you looking for Blogspot graphic design showcase carnivals? I came up with three blog resources. These blogs are offering different kind of stuff. You're going to love their design freebies and excellent articles.
One of them is actually featured by request. If your design blog is in Blogger Blogspot platform, and you want it to be featured as well, you can contact me by email at: graphicidentity.blog@gmail.com
Chill out :D and let me present you the Blogspot Design Showcase - Part 2
box 313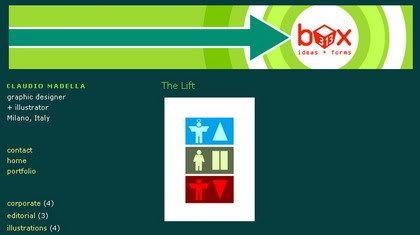 Claudio Madella is the author of Box 313. A graphic designer and illustrator from Milano, Italy. His design is almost urbanist in style and brings the sense of modern look. Box 313 is also his portfolio gallery, sort of design projects collections are available to download in PDF files.
Read More